AT THE HEART OF A GREAT TERROIR DISCOVER
Pouilly-Fuissé is one of the best white wines
Our Pouilly-Fuissé vines produce one of the best wines of the Mâconnais thanks to their terroir made up of marls rich in silica, shelly limestone (siliceous concretions) and crinoidal limestone (a type of limestone characterized by the presence of numerous marine fossils) with outcrop layers of sandstone, ideal for the expression of Chardonnay.
To make one of the best white wines in Burgundy
It means taking care of the vines, pruning them during winter months to regulate production of grapes, bending and tying down their branches to bring discipline to their growth.
In the spring it means eliminating unwanted shoots, selecting the best branches, then channelling growth and trimming it back in early summer. In this way, pampered vines will produce lovely bunches of golden grapes ready to be harvested.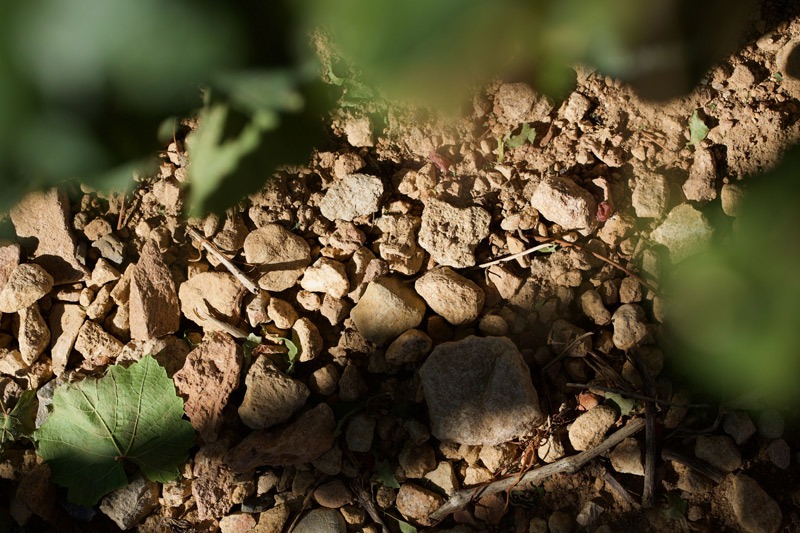 THE POUILLY-FUISSÉ GRAPE VARIETY BEHIND THE BEST WHITE WINES
Chardonnay – the single grape variety for Pouilly-Fuissé and Mâcon-Solutré – produces the best white wines in Burgundy. The aromas of Pouilly-Fuissé belong to different taste families: almonds and hazelnuts, citrus (lemon, grapefruit and pineapple), white fruit (peach), lime blossom and acacia, bread, buttered brioche, honey. The Pouilly-Fuissé appellation, all finesse and distinction, produces one of the best white wines in Burgundy.
Pouilly-Fuissé or Mâcon-Solutré ?
Many of you come to discover our wines at the domain and your hearts are divided within our range of Pouilly-Fuissé and Mâcon-Solutré.
Because each Burgundy white wine has its very own character and all the finesse of its ageing and maturing, you will not be able to do without one or other. The wisest choice remains not to choose!